AmeriCorps
Project MORE at UIC Center For Literacy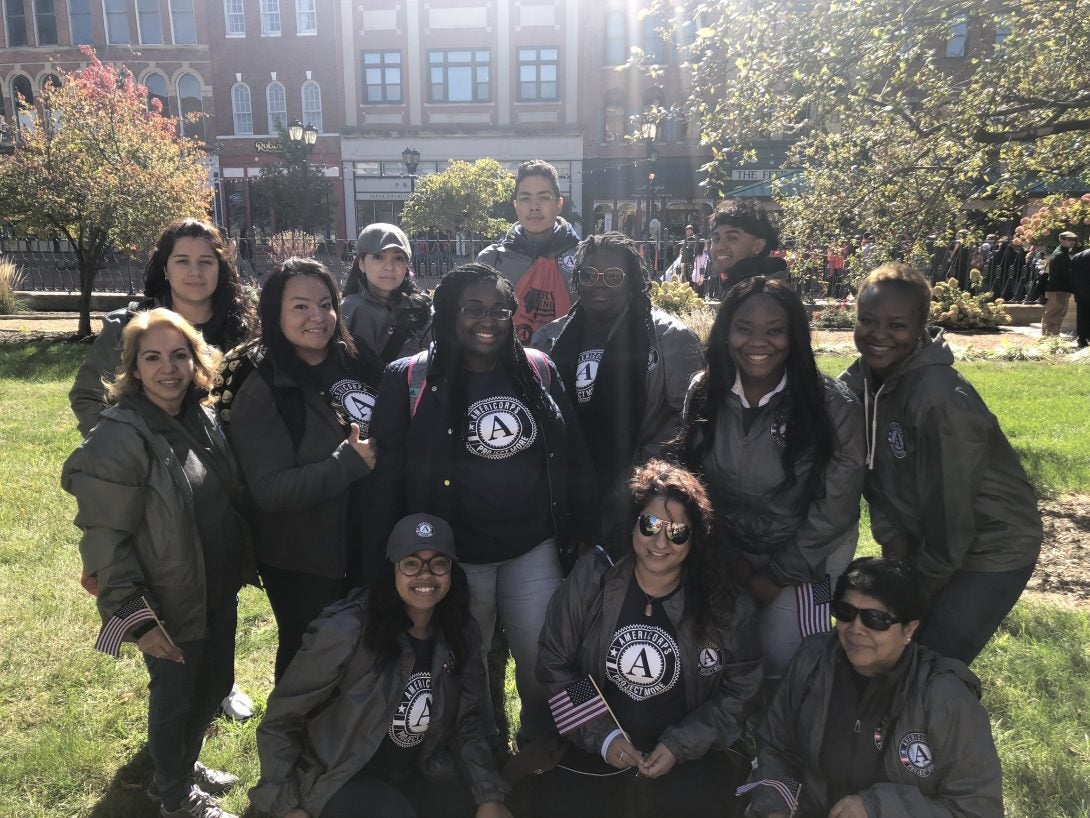 The AmeriCorps Project MORE program was founded in 2003 as an effort to expand literacy resources and provide economic opportunity to individuals amongst Chicago's most underserved communities. Since then, over 350 passionate individuals have dedicated themselves to Project MORE's mission to build a lifelong ethic of service and positively transform lives. Our service year is designed to cultivate an ideal professional development and personal growth experience for AmeriCorps members through:
Hands-on paid job training – modest living allowance provided
Coaching, mentoring, and self-care awareness
Extensive leadership & transferable skill-building
Project MORE members are placed within UIC Center for Literacy FAmily STart (FAST) Learning & Support service sites where they provide tutoring and support to adult learners seeking to obtain their GED/HSE certificate, learn English as a Second language, parents and family learning workshops as well as capacity building workshops for non-profits and community-based organizations.
For more details and to learn how to apply for the AmeriCorps Program see the Contact Us section below!
Jobs
There's still time to join our team!
UIC Project MORE's 2021-2022 recruitment season is still open and we are looking for passion driven individuals to join our team!
Positions Available:
*Adult Education Tutor
*Workshop Facilitator
See the flyer below for more details and to learn how to apply.
Flyer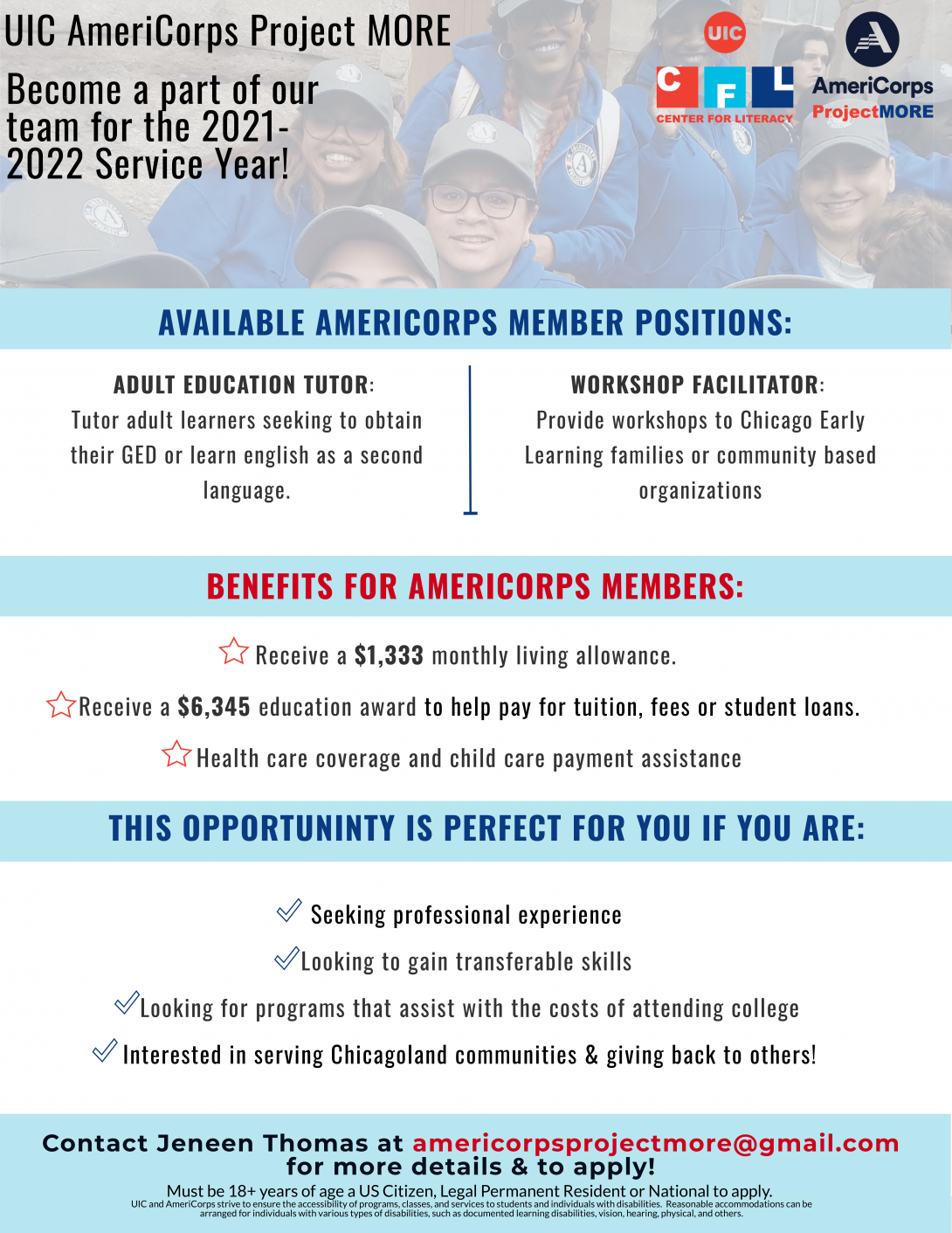 APPLY NOW!
UIC AmeriCorps Project MORE
UIC AmeriCorps Project MORE

1640 W. Roosevelt Road, Room 651
Chicago, IL 60608
T: 312-355- 4227
E: Americorpsprojectmore@gmail.com