Adult Education and Bilingual Literacy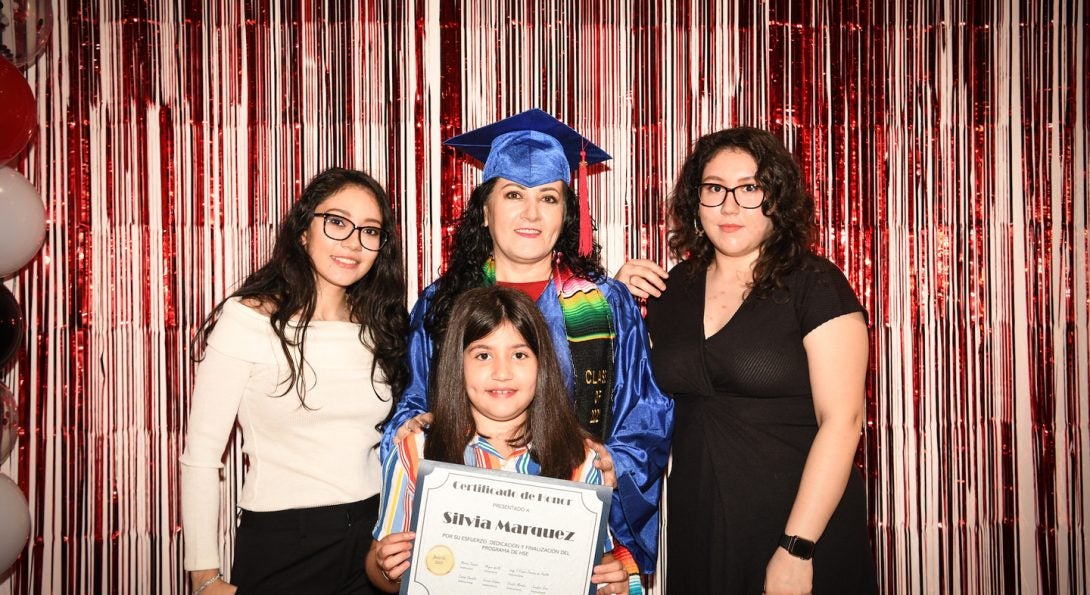 Your Education is Important to Your Family's Success
Services
The Adult Education and Bilingual Literacy program provides free virtual adult education classes and tutoring to parents in a supportive learning environment:
Services
High School Equivalency Program

The High School Equivalency program offers free classes and tutoring in English and Spanish, covering math, reading, writing and technology skills. Learners progress at their own level while gaining confidence and skills to pass the GED test and pursue employment and higher learning opportunities.

Prepare for your GED/ High School Equivalency test in a supportive learning environment.

Instruction available in English or Spanish.

English as a Second Language (ESL) Program

The English as a Second Language (ESL) program supports parents and family members with learning English so they can be strong advocates for their children's education. All levels of learners are welcomed, and classroom/tutoring participation includes practice with conversational, reading and writing skills. Some topics also help to enhance parent-child interactions and learning outside the classroom.

Digital Literacy

Our adult education students also have access to digital literacy classes to gain confidence in computer skills such as email, internet research, online security, and making virtual presentations. Students also have the opportunity to earn a digital literacy certificate in the basic skills needed to use a computer and the internet in daily life, employment, and higher education. Instruction is available in English and Spanish.

CASE MANAGEMENT

Enrolled learners have access to a social worker who acts as a community liaison to provide links to needed resources and a transitions specialist who supports learners in their next steps in education, employment and training opportunities.

We strive to promote children's success in school in part by helping parents achieve their educational and economic goals.

If you are a parent or family member of a child in an Early Head Start/Head Start program or a Chicago Housing Authority (CHA) resident, then we invite you to complete the interest form below to determine your eligibility and enroll in our English or Spanish High School Equivalency (HSE) or English As a Second Language (ESL) classes.
Help in English and Spanish
For help in English call: 773-340-0178
For help in Spanish call: 773-565-4233
Por ayuda en español llama a: 773-565-4233
Contact Us
Contact Us

FAST SOUTH

High School Equivalency (HSE) / GED in English

King Community Center

4314 S. Cottage Grove

Chicago, IL

60653

773-340-0178

FAST WEST

High School Equivalency (HSE) / GED in English

Garfield Community Center, Room L-11 Basement

10 S. Kedzie Ave.

Chicago, IL

60612

773-340-0178

FAST SOUTHWEST

ESL and High School Equivalency (HSE) / GED in Spanish

San Miguel

1954 W. 48th St.

Chicago, IL

60609

773-565-4233
SOCIAL
Connect With Us On Facebook