CFL History
WHO WE WERE AT 25
 The UIC Center for Literacy (CFL) works with children and families to ensure lifelong learning and upward-mobility through improved literacy and family engagement. Further, CFL provides literacy leadership locally, nationally, and internationally through research, policy work, evaluation studies, and advocacy.
CFL understands that a community is not just the sum of its struggles but also the hope of its future. We believe strongly in maintaining partnerships and empowering the communities we serve. Many one-time program participants have gone on to serve and/or become employed full-time within CFL.
Though we have made significant efforts in the fight to improve the lives of the families, communities, and other audiences we serve, we see the past 25 years as just the beginning and look forward to continued progress in the future.
Intro pic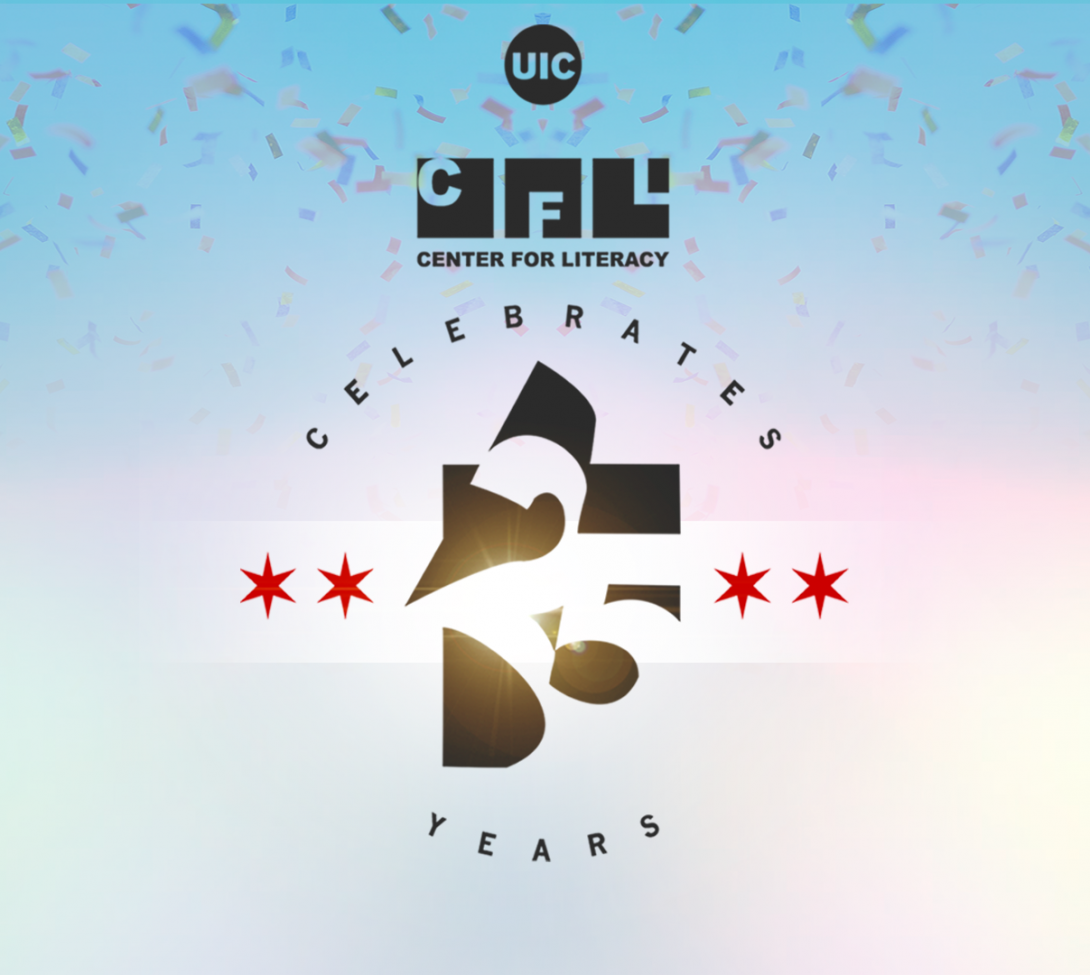 WHAT WE'VE ACCOMPLISHED
Thought Leadership
Conducted research that led to effective literacy program implementations
Conducted evaluation studies of national and state literacy and early childhood initiatives
Informed local, state, and national literacy policy
Established CFL as a center of thought leadership in literacy at national and international levels
Educational Outreach
Served 6,857 Adult Education Students through ESL, ABE, and GED classes
Graduated 387 students with a GED
Family Support
Conducted workshops that served 38,579 parents
Facilitated approximately 125 workshops focused on children with autism and other developmental delays
Provided support to parents and Head Start staff through 113,161 resource room visits
Service and Volunteerism
Logged 405,900 volunteer hours
Engaged 199 Americorps members
Supported by 392 part-time volunteers
WHAT'S NEXT
25 years from now, we see CFL as being known as a source for model programming and research related to urban literacy.
To accomplish this, it is important that we continue to:
Conduct and share research
Identify and secure sustainable funding
Develop our human resource access, capacity, and vitality
Build strong local partnerships
Maximize innovations in technology