Become a part of UIC AmeriCorps Project MORE
There's still time to join our team!
UIC Project MORE's 2021-2022 recruitment season is still open and we are looking for passion driven individuals to join our team!
Positions Available:
*Adult Education Tutor
*Workshop Facilitator
See the flyer below for more details and to learn how to apply.
Apply now!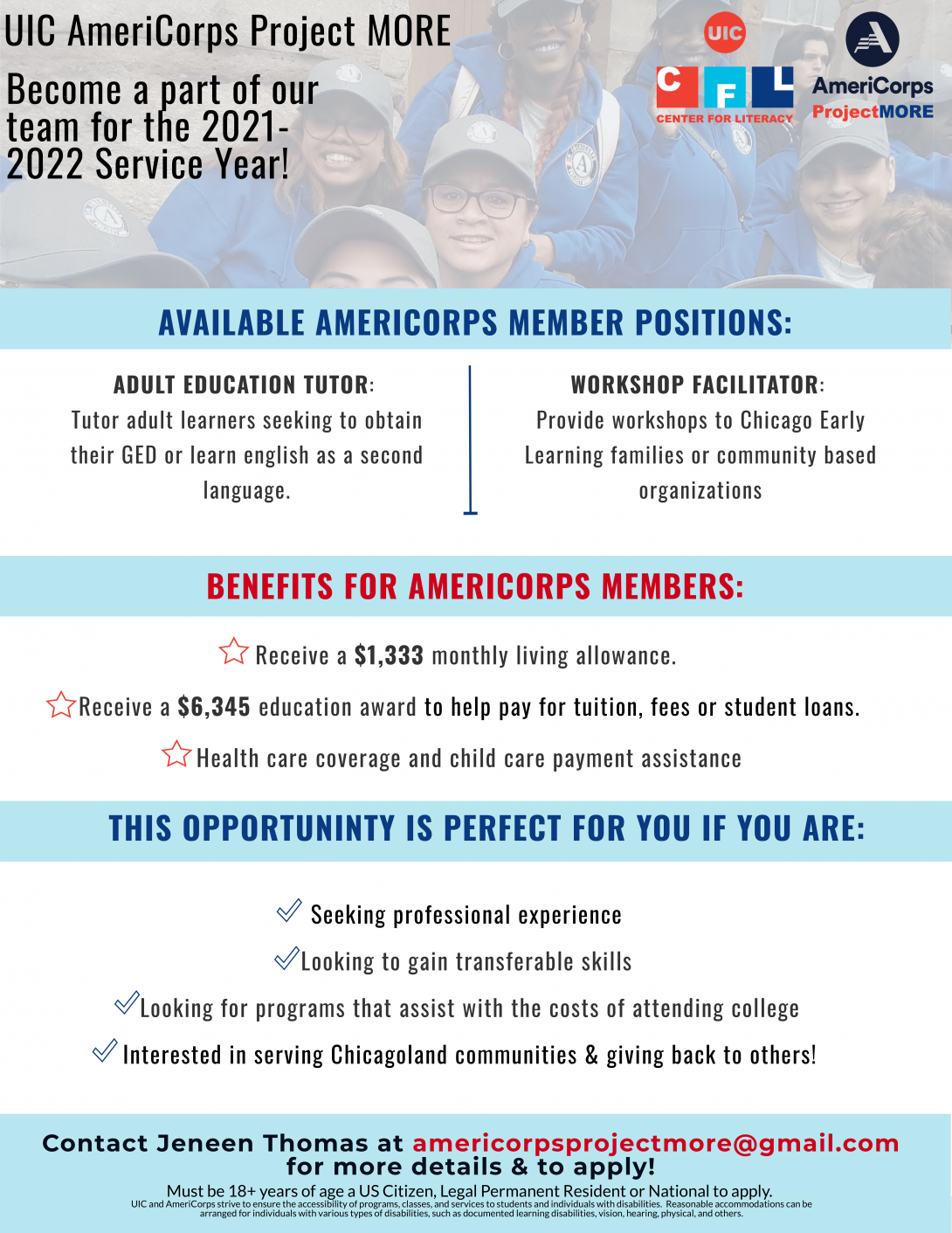 Apply Now!
Modified on August 13, 2021