CFL's COVID Resource Hotline
helpline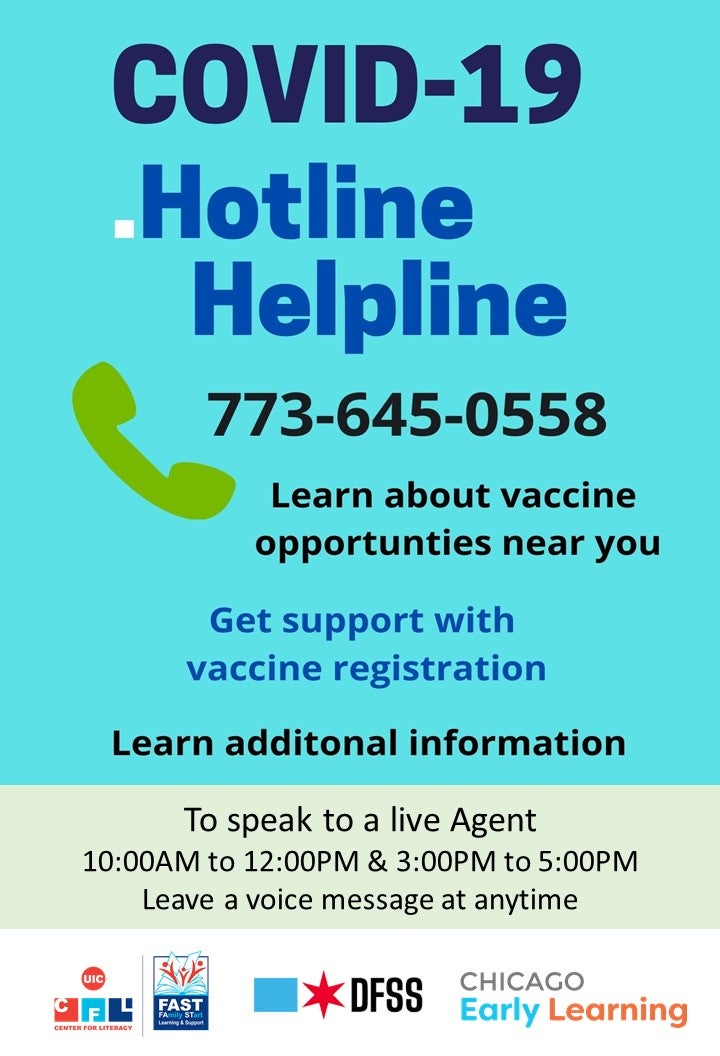 CFL is here to help answer any and all of your questions about the COVID vaccine!
773-645-0558 Am I eligible? What are the side effects? Is it safe? Where can I get it? How do I get my second dose? You can speak to someone live each day from 10 am to 12 pm and from 3 pm to 5 pm and you can leave a message any other time and an expert will return your call.
We are looking forward to talking with you and helping Chicago get vaccinated.
Modified on May 03, 2021